Simple Home Renovations | Updating Light Fixtures | The Powell Buehler Group
My absolute favorite home renovation is swapping out old light fixtures. It was the first thing we did in our home (even before unpacking boxes😆) and it made a world of difference. If you want me to share the light fixtures we picked for our house let me know!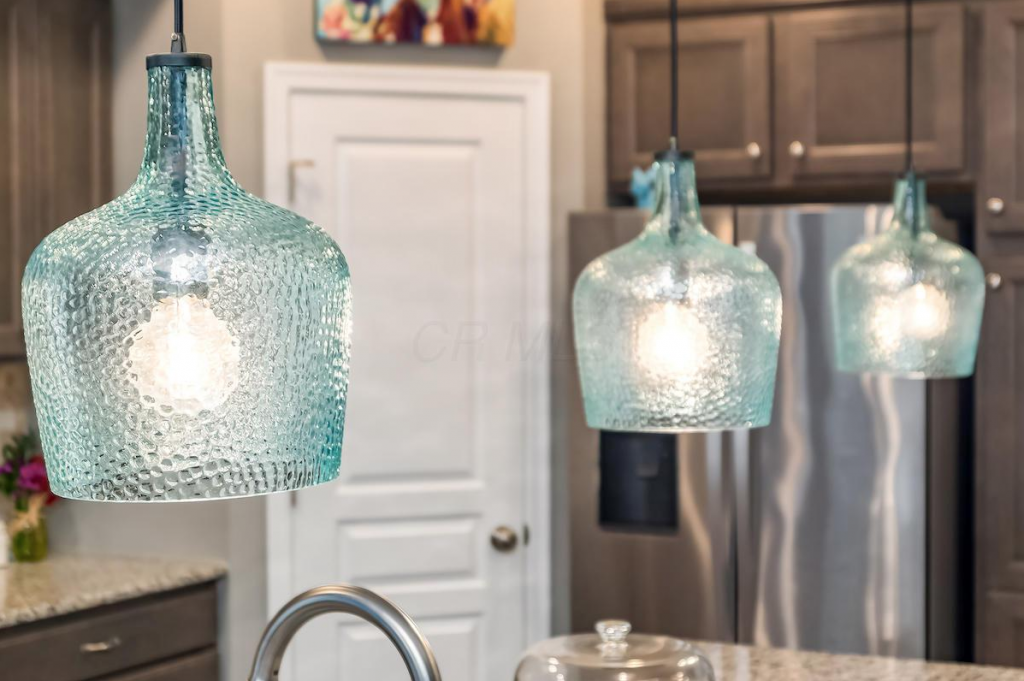 These fun bubble glass pendent lights are in a client's house and I'm obsessed. They add a little pop of color without being obnoxious. If you want a fresh feel in your home FAST and don't want a contractor taking over your space for weeks this is the perfect renovation for you.
These are some of the secrets I have learned along the way when it comes to picking out new light fixtures for your home…
You want all your light fixtures to flow well together without being exactly the same. Think about your metal colors….brushed nickel, gold, bronze, black….the rule of thumb is 1-2 different types of metal through out the house. 2 is a nice contrast…but 3 can be too much. Real life, my house has 4 lol. Everything is a work in progress. Progress not perfection.
If you're buying online always check the dimensions. If the light is for a big space with high ceilings you want something that will fill the space and not look dinky and vice versa….too big in a small space will make the space feel even smaller.
Check the wattage of the fixture! 60+ watts per bulb is good. I wouldn't go under that depending on the size of the room.
I could really go on and on but we'll leave it at that for now. Here are some really great light fixtures our clients have picked out over the years.