The Powell Buehler Group
c h a n g i n g

r e a l

e s t a t e
Who We Are
We're a family of agents and our goal is to serve our clients like they are family too. Our business grows by word of mouth and our past clients become clients for life! The Powell Buehler Group has a humble background with a great story of how our award winning Real Estate Business came to be.
Our Story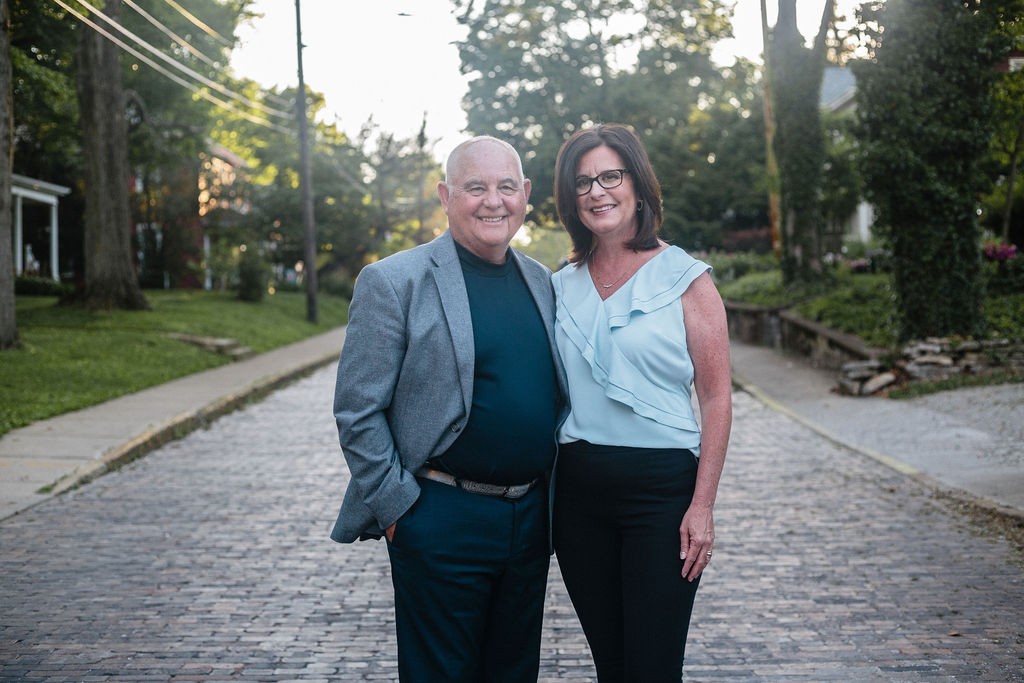 This is our story told by Daughter of Tina and John, and Team Member, Samatha Buehler.
"What a story these two have. My mom became a real estate agent when I was 4 years old. It was her side hustle. And by "side hustle" I mean she thought it would be something to do to earn some extra money and have "flexible hours" (😂). I don't think she knew how passionate she would become about this job.
If you know my mom, then you know her HEART for people. She has so much compassion for those around her. That is one of the things that has contributed to her success as an agent. As you may know, buying or selling a home is a very intimate part of someone's life. And we're privileged to get to be with you during this time in your life. Another thing to note about my mom is her attention to detail. She just does things the right way never missing a beat.
Now let's talk about John. My dad was in the corporate world of Donato's pizza at that time. He has forward thinking ideas and ambitious goals! A big picture kinda guy. A problem solver. This also is a huge part of real estate. When it comes down to it, we help people solve problems. And if you know my dad, then you know the corporate world was not a place he could flourish, which is what lead him directly to where he needed to be. Real estate with my mom!
She wasn't the happiest about this at first. Because remember, this was her "side hustle". But after some debating, together they turned her "side hustle" into a business. His big picture mindset paired with her attention to detail made the whole package.
Fast forward 25 years later and I wouldn't be here today without these two. Craig and I are so proud to be apart of the business they built together. Last year we reached a big goal for our team and sold over 100 homes in 1 year. We are Top Agents in Central Ohio and that would have never happened if it wasn't for my mom and dad taking a "side hustle" and turning it into a career which then turned into a family business. When you're passionate about something the sky is the limit.✨
If you have something you're passionate about in your life we hope our story can empower you to go for it! Life is too short to wait."
Our Promise
1. We will always put out client's goals at top priority and stop at nothing to help them accomplish their dreams.
2.We will be transparent, honest, and ethical in every area of our business.
3.When problems arise, we will be innovative thinkers, act quick, and find solutions.
4.We will evolve with technology, and stay up to date with all of the tools that will most benefit our clients.
It is our goal as your full service real estate company to provide you with superior service at all times. Our local expertise and extensive real estate experience will benefit you whether your goal is to net the most money possible from selling your home or to buy a home to create a future for your family.
Sincerely,