Black Hexagon Tile | The Powell Buehler Group | Bathroom Remodel
We remodeled our guest bathroom with matte black hexagon tile floors and light gray walls. @craig.buehler found the vanity on sale at Home Depot. I picked the mirror and light fixture from Wayfair. It turned out to be quite the transformation! Check out the progress pictures and the yellow walls blue tile before bathroom.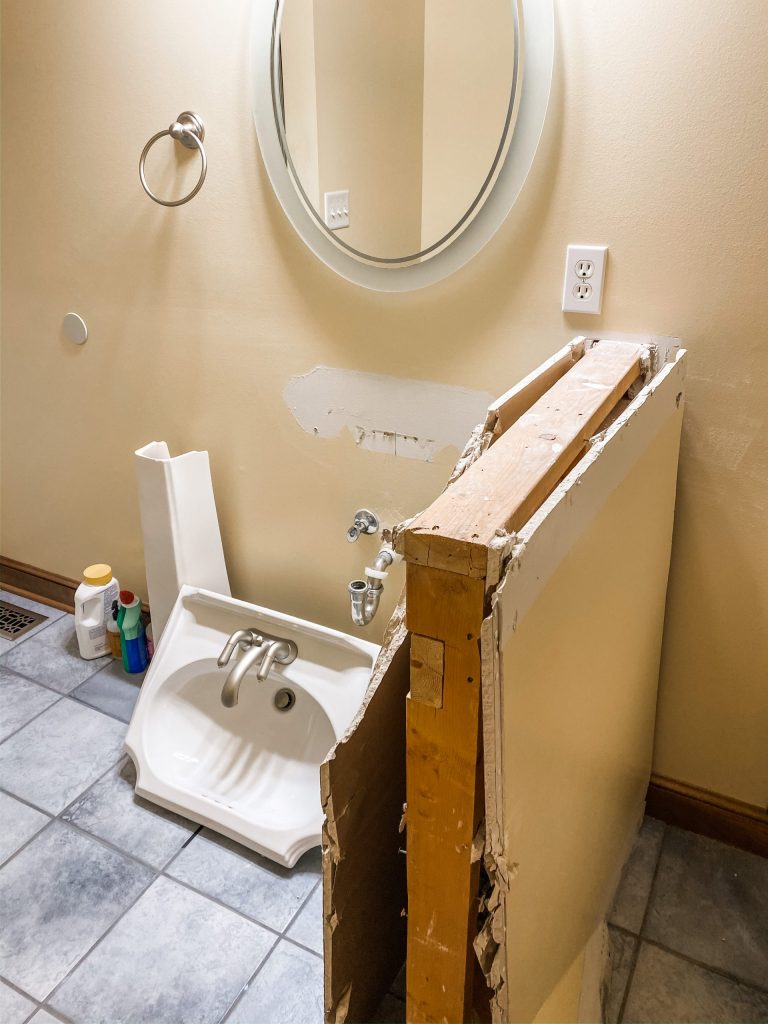 When it comes to remodeling decision with your significant other, we've found it best to work together. It's not always easy but in the end you have something you both love.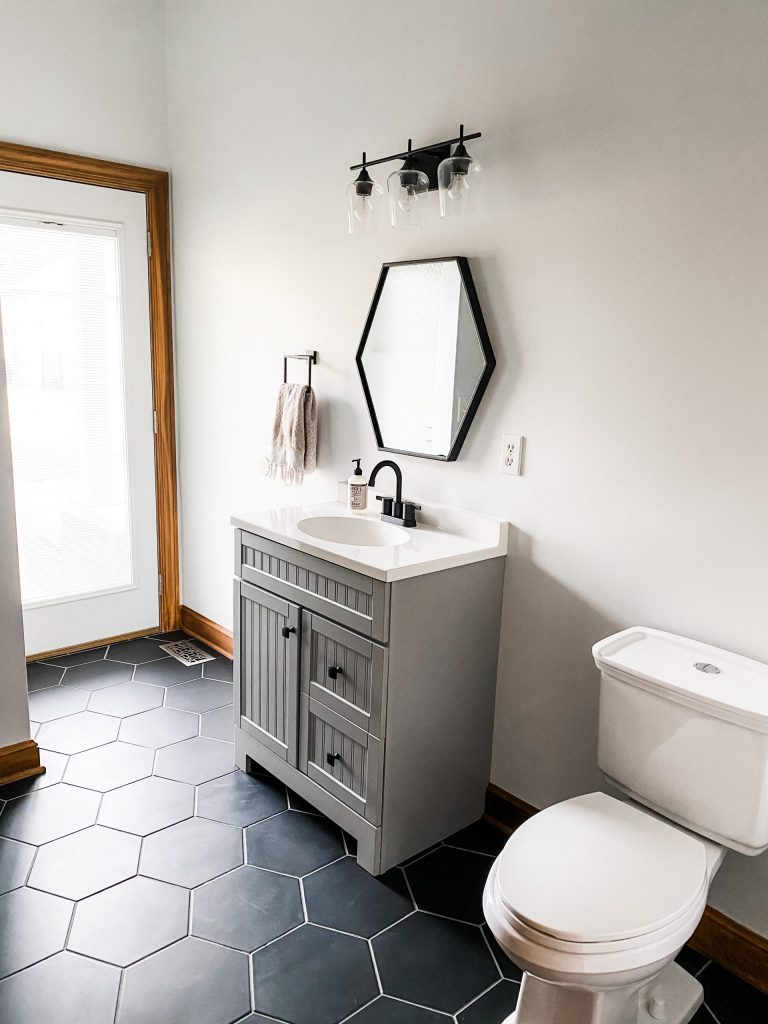 These floors were definitely an argument. I love the look of them BUT I was super concerned with how they would show dirt. Ultimately we decided to try them out because it's a low traffic area in our house. And Craig agreed to clean them. Haha! So far they aren't as bad as I thought. I'll keep you guys posted when Craig gets to cleaning them. 😂 Comment below how you decide on improvements in your home!