Custom Built Home Booth | The Powell Buehler Group | Home Renovations
Our basement booth handmade by @camille_woodworking is DONE! It was finished just in time for our family thanksgiving. 🙌 We LOVE it!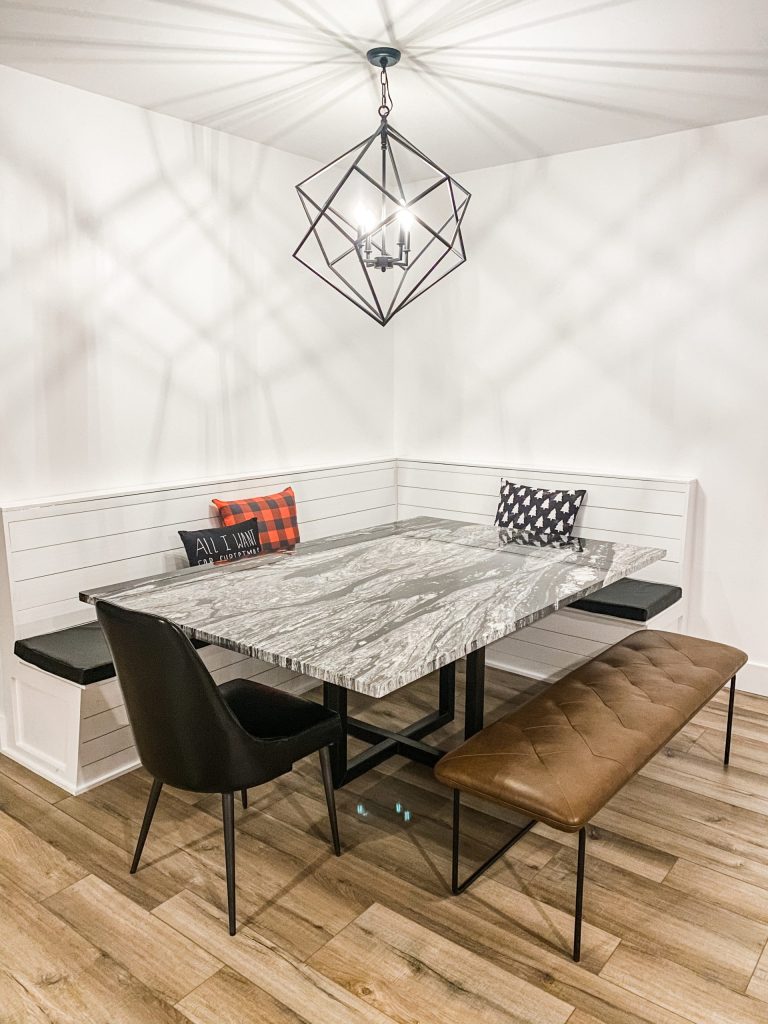 The seats lift up and you can use them for storage cubbies. Light Fixture if from Arhaus Loft! And the brown bench if from Article.com. Black Chair is Pier 1.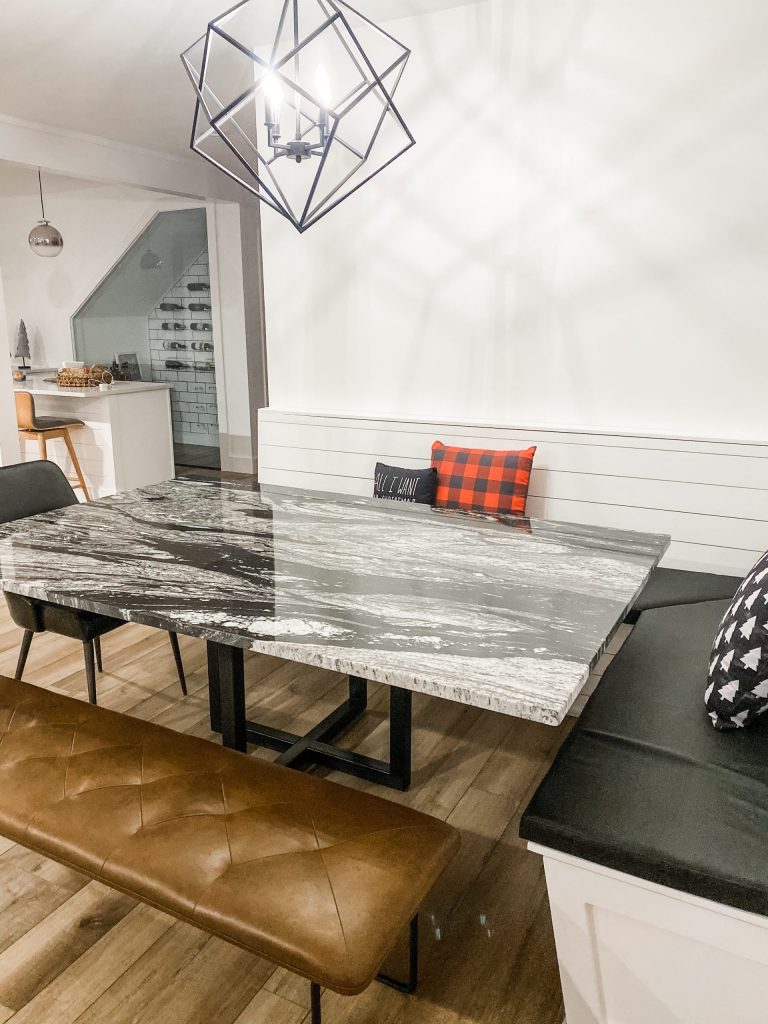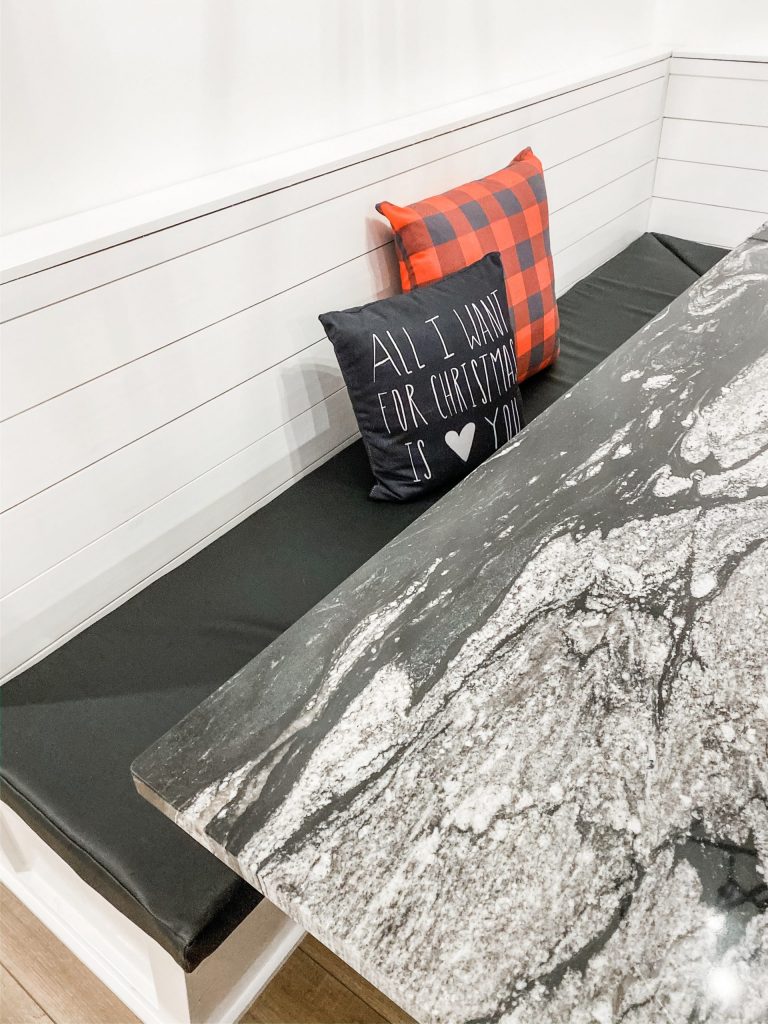 Christmas pillows from @target .com 🎄#AllIWantForChristmasIsYou