Franklinton Flip | The Powell Buehler Group | Staircase Transformation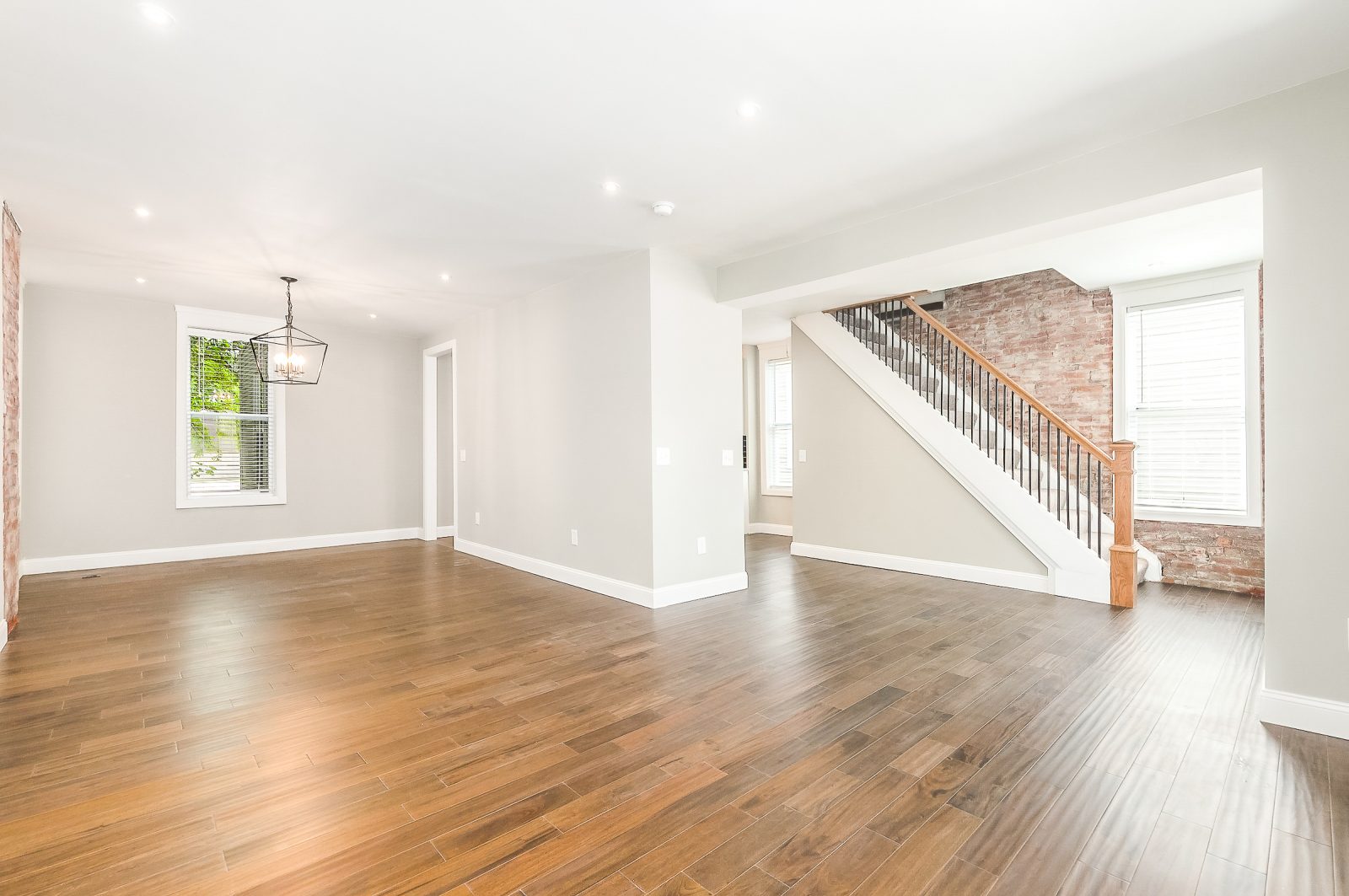 If you thought the before picture of the exterior that I shared yesterday was bad…check out the before of this staircase! The stairs are now one of my favorite things in this house.
They are the first thing you see when you walk in. So we knew we wanted them to stand out. Comment below if you think they stand out now! Here's what went into this transformation.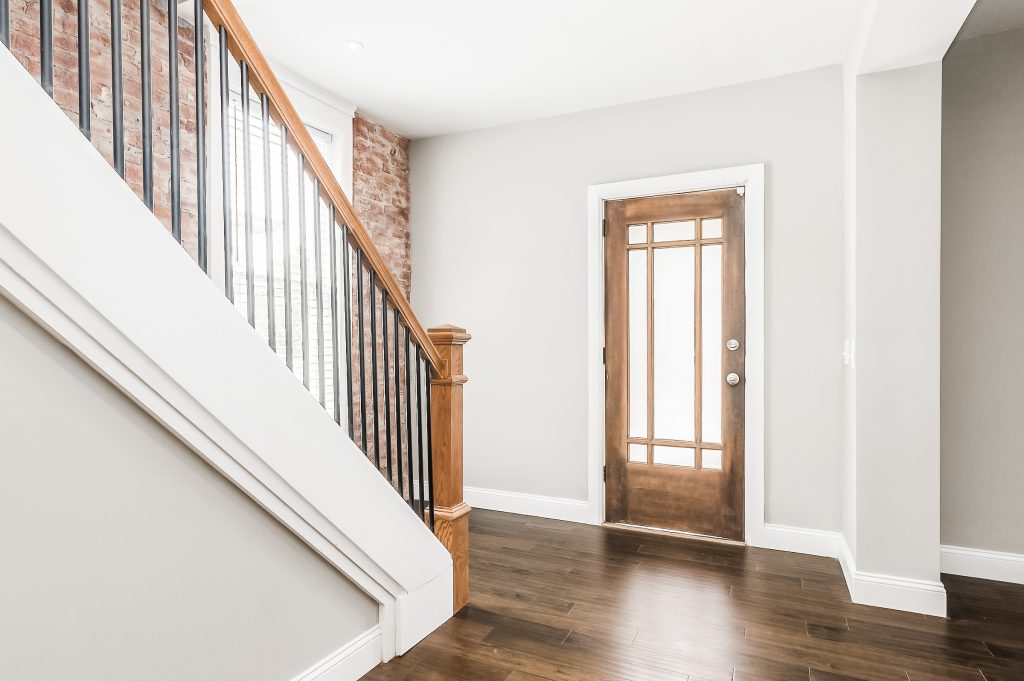 Demo of the old railing
Exposing of the brick wall
New rod iron spindles
New wood stained banister
New white trim
New carpet
New window and blind