Popular TRENDS for 2019 | Playroom Conversions | The Powell Buehler Group
One of the coolest things we get the privilege of doing as real estate agents is visit people in their homes. We get to peek into the lives of some of the sweetest modern day families and see all the real life trends out there in action! I love seeing how our clients utilize each space in their home to make it fit their family's needs. It's precious.
One trend we see in almost every home is the conversion of the living room or dinning room into a PLAY ROOM. This trend is not going away anytime soon! It's far too practical. The old fashion living room era is over.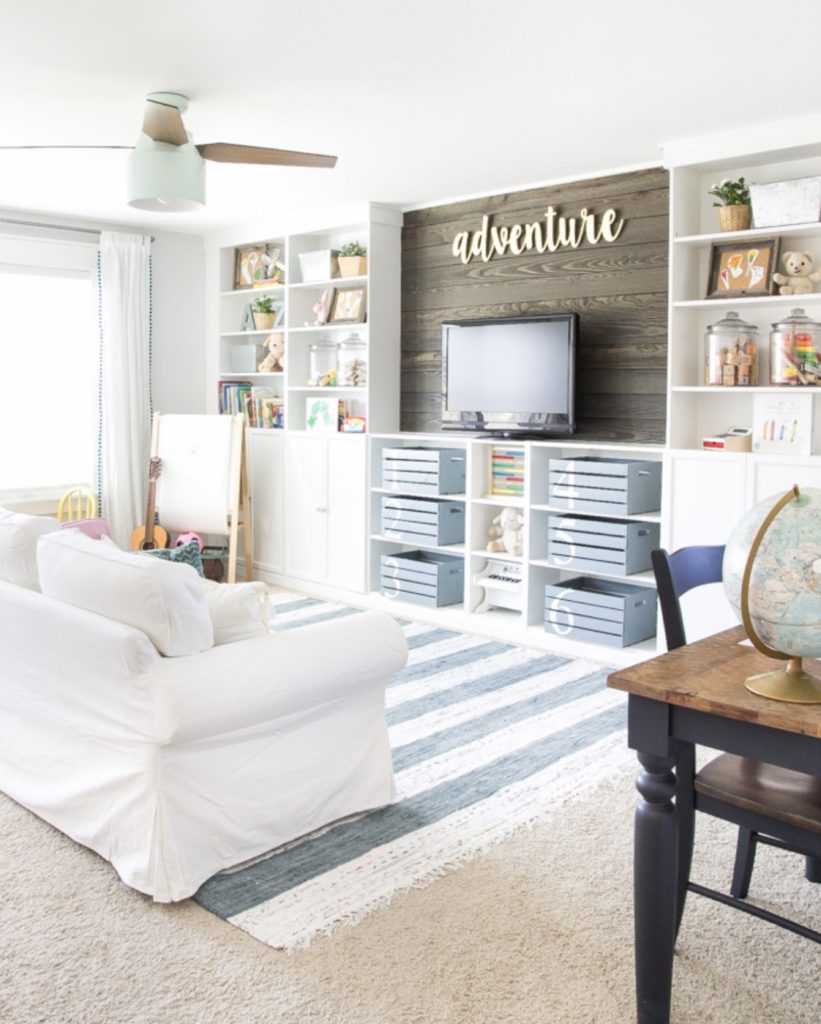 I've seen some stinking cute play rooms. Here's some design inspiration, if you're looking to create one for your family or just want to freshen up your current play room!
A few helpful tips!
▫️It's always nice to have fun cubbies to toss all your little toys in. (It makes for an easy clean up too!)
▫️I also love the white built in cabinets to hide the mess. ANYTHING to hide the mess is good 😉
▫️Large plastic jars are a fun way to show off your colorful toys in a neat fashion.
▫️We almost always see some type of chalkboard, art easel, or drawling table on display.
▫️Cozy rugs are nice to have over carpet incase of spills.
▫️Top it off with light and bright colors!