The best kept secret DIY project for your home!
This trick is definitely in our TOP FIVE for DYI home renovations. It's a LOW COST project that will completely change the look of a room. Check out how it transformed our client's dinning room!
Wainscoting DIY, so here's the trick…you don't need a lot of material because you start by painting half of your wall white. Add a thicker piece of trim to the middle of the wall, then depending on your style, add whatever else you'd like. To get this look use thinner white trim in square shapes. For a more modern look you can use thicker flat trim. Both look awesome. The key is to measure out your squares so you know exactly how many will fit on each wall and have them evenly spaced.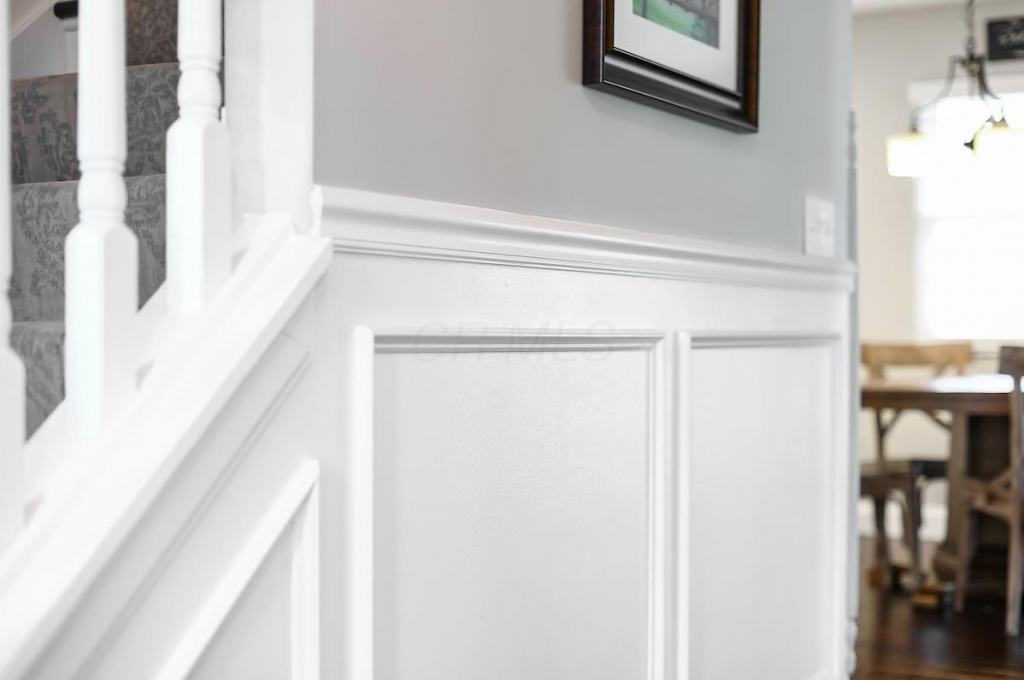 A more expensive wainscoting will use wood for the entire half wall, but with this look you can't even tell the difference! I love it. Let me know if you've ever done this to your own home or if it's next on your list!